Get all your fresh fish at Montreal's POISSONNERIE DU MARCHÉ ATWATER.
Seafood lovers in and around Montreal come to us for the wide selection and premium quality products we stock.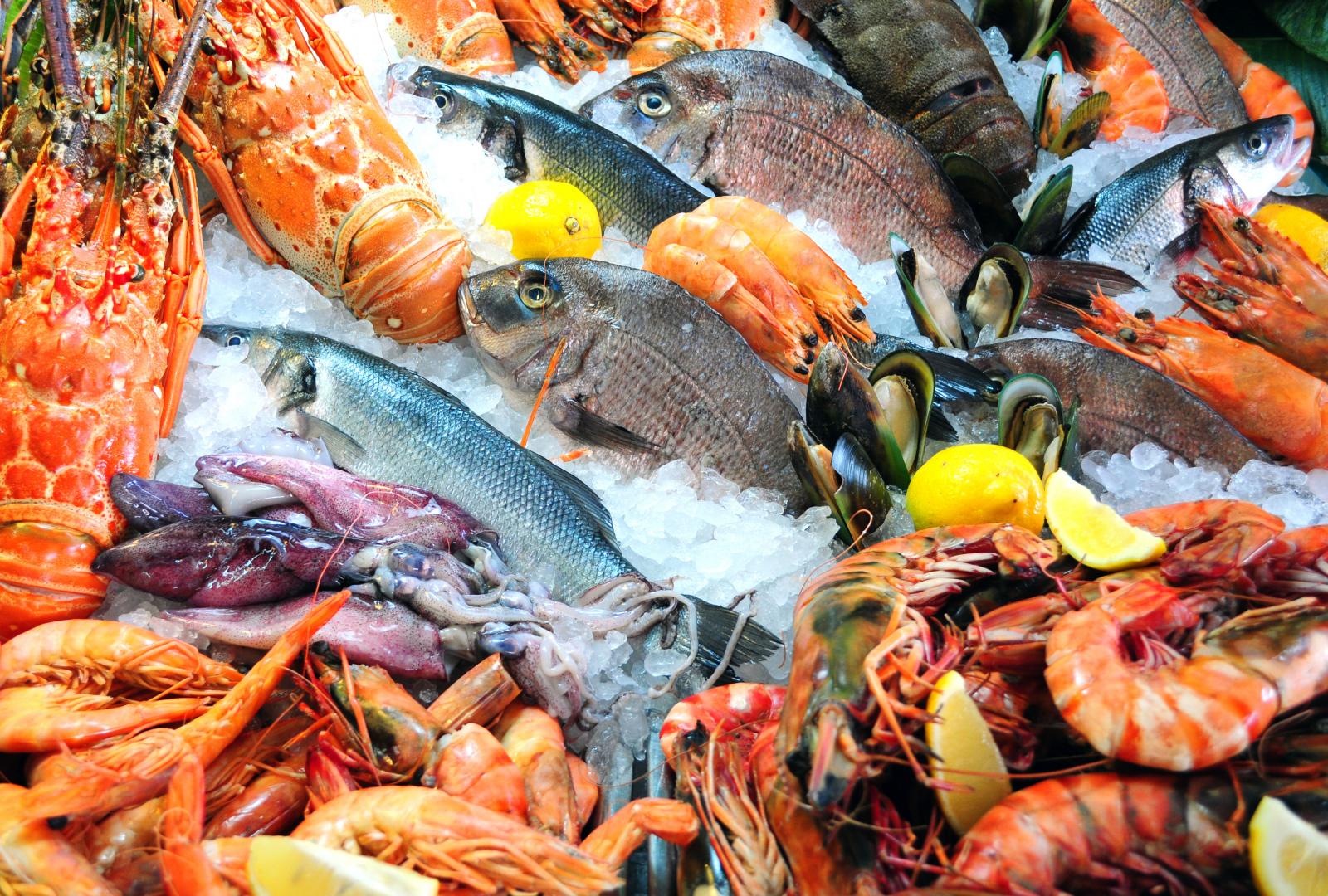 Daily fresh arrivals
The POISSONNERIE DU MARCHÉ ATWATER is renown for freshness as well as flavourful seasonal products. To secure the highest quality, we are always on the lookout for products sourced from environmentally sustainable suppliers. Our dynamic team takes great pleasure in offering fresh fish, guaranteeing healthy and varied meal options. We can also recommend how to best prepare the fresh fish and shellfish of your choice.
Satisfying your cravings for freshness
Additional services, free of charge
The POISSONNERIE DU MARCHÉ ATWATER will also handle any preparations for your order, at no additional cost. You can take home a whole fish or have it in fillets, steaks or butterflied - whichever cut you prefer. We can also prepare salmon tartare using salmon flesh to create a tender and low-fat finished product. Furthermore, we will happily package your order in individual portions for easy home-freezing. We are located in the Atwater Market, near Saint-Henri, Île-des-Sœurs and Westmount.
Helping you buy the freshest fish
An overview of the fresh fish we stock:
Dogfish
Gurnard
Pollock
White fish
Whiting
Rays
Anchovies
Squid
Ling
Burbot
FOLLOW THE LINK TO FIND OUT MORE ABOUT OUR SERVICES.